Pivot, Adapt, Survive & Even Thrive – How to Pivot Your Business

The COVID-19 pandemic arrived with little or no warning and the majority of Australian businesses have been put to sleep on the back of government regulations and instructions. It's a whole new world with tens of thousands of businesses, both big and small, effectively in hibernation.
The government stimulus payments including cash grants and wage subsidies have given businesses and their employees a lifeline, however, it's clear that some businesses won't come out the other side of this pandemic. It certainly won't be 'business as usual' for the foreseeable future, if at all. Understandably, there's plenty of anxious business owners looking to adapt to this evolving crisis and find new ways to function.
Pivoting is something business owners normally do when they sense the business needs a change of direction. It could be strategic to counter a new competitor, a shift in consumer demand or help the business recover from a testing period that threatened to make the original business model unsustainable.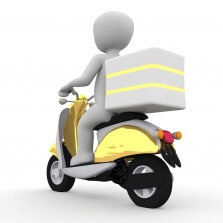 With the onset of COVID-19, restaurants were quick to pivot. Their dining rooms were closed so many restaurants turned their attention to offering fresh takeaway dinner options. Some creative venues have put together a selection of frozen meals in their 7- and 14-day isolation packs. As such, some staff have been retained and their cash registers are still ticking over. The value of their average order may well be significantly down because there's no sale of entrées, drinks or desserts, however, it may well be the key to their survival. Home delivery is an obvious option given the social distancing measures.
The question is, could your business benefit from pivoting in the current environment? Basically, your business exists to solve your client and customer problems. The problems haven't gone away so can you find a new way to deliver the solution without a massive outlay or risk?
You might say, easier said than done but we have seen lots of businesses 'pivot' in the last month with some innovative ideas. They have changed direction to keep their revenue ticking over. We have seen drive through coffee shops and florists pop up. We have seen businesses modify their production to address the shortage in medical and hygiene supplies. For example, wineries and perfume businesses are using their equipment to produce hand sanitizer. Textile businesses that produce items like scarves and chef's aprons are manufacturing face masks.  Classes for Pilates, cooking, dancing, yoga and fitness have moved online. Gyms are renting out their barbells and spin bikes. As they say, necessity is the mother of invention.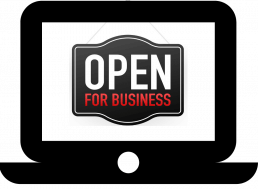 You may have to pivot or just adapt to keep your boat afloat. For professional service providers like accountants, solicitors and architects the COVID-19 pandemic has forced them to change their modus operandi. Social distancing mandates and self-isolation rules have taken face-to-face client meetings off the agenda, so they are conducting client meetings via video conferencing tools like Skype or Zoom. Their staff are working remotely but they are open for business.
IMPACT ON RETAILERS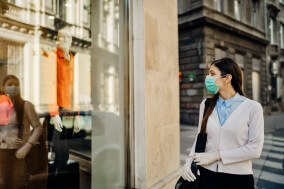 Retailers are very vulnerable and shopping centres have become 'ghost towns'. At the same time, internet usage has spiked with people in home quarantine spending more time shopping online. It's vital that retail businesses have an e-commerce option on their website and maybe this is the perfect time to put your website under the microscope. Your shopfront doors might be closed but your online store never closes. It could be time to give your website a makeover or complete overhaul.
Of course, if you're going to pivot and make changes to your products or services you need to communicate them to your customers. Notify them that you're still open for business, have an online ordering option plus a home delivery service. Use the phone, social media, your website, email, SMS and video conferencing to get the message out to your customer database.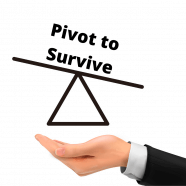 As small business owners, you must expect the unexpected. In the last 20 years business owners have had to adapt to a new (GST) tax system, the internet, websites, social media, mobile phones and a massive shift in consumer behaviour to online sales. Having said, we've never seen anything like the COVID-19 pandemic that has sent a huge number of businesses into hibernation and frozen the livelihoods of hundreds of thousands of business owners. Pivoting may not be an option for everyone, but it may well present opportunities that could help you emerge from this extraordinary situation stronger than ever.
As always, don't hesitate to contact us with any questions you may have.
Simon Jones
Accountants, Business Advisors & Tax Consultants - Simon Jones & Co
Changing Accountants
7 REASONS WHY WE COULD BE THE RIGHT FIRM FOR YOUR BUSINESS

"Before you make the decision to change accountants you really need to think about what you want from your accountant. Do you just want tax returns and compliance or are you looking for a business advisor who offers strategic business development and marketing advice?"

Simon Jones - Principal
Let's be honest, not all accounting firms are the same. Most firms could be described as 'general practitioners' run by great technicians who focus on tax and compliance services. Other firms offer services beyond compliance and have developed expertise in specific industries and niche services like business start-ups and self-managed superannuation funds.

While the general practitioners view the tax return as the end of the client process, the firms who provide business advisory services and who focus on helping clients grow their business view compliance and tax returns as the start of the client process.

The decision to change accountants can be stressful, particularly if you have had a long term relationship with the firm or a particular partner or principal. Before you make a decision you need to think about what you want from your accountant. Do you just want tax returns and compliance or are you looking for a business advisor who offers strategic business advice including marketing direction to help you grow your business?

Here at Simon Jones & Co we recognise the fact that business owners need tax returns but they really want five things beyond compliance work including:

GROWTH – help me grow my revenue and my wealth
PROFIT – help me improve my business profitability
CASHFLOW – help me understand and free up my cash flow
ASSET PROTECTION – help me protect my assets
SUCCESSION – help me plan my business sale or succession plan
Choosing an accountant who understands your business, your industry and your needs could be the difference between boom and gloom. The firm has developed expertise in some niche industries and some specific services and work with clients who are committed, pro-active and ambitious business owners. If you want to grow your business revenue, profits and personal wealth in the digital age your choice of accountant or advisor is critical.

We strive to earn your trust and that necessitates that we understand what makes your business and industry tick. We want to help you take advantage of emerging opportunities and do more than just prepare financial statements and tax returns. Marketing success necessitates strategy, tools and people who implement. We want you to work SMARTER not HARDER and in the process build a more financially rewarding business and better lifestyle. We will introduce you to some intelligent software programs and tools designed to automate your marketing processes.

As pro-active accountants we believe we have a responsibility to help you build a more efficient, profitable and valuable business. We have identified 7 key areas that distinguish us from other accounting firms.
Simon Jones & Co